Path Of Exile Is Distributed For Free With Micropayment Option
The action game RPG designed for the network game created by the New Zealand development studio Grinding Gear Games. The Path of Exile takes place in a fantasy world that was destroyed by a powerful cataclysm.
Players take on the role of exiles trying to survive on the dangers of the Wraeclast continent. The gameplay is focused on cooperation in teams consisting of several heroes who are traveling along instanced locations together. Each character can be developed based on over 1300 skills. The visual style of Path of Exile refers to the classic action-RPG productions (Diablo, Sacred and others) with a characteristic isometric view.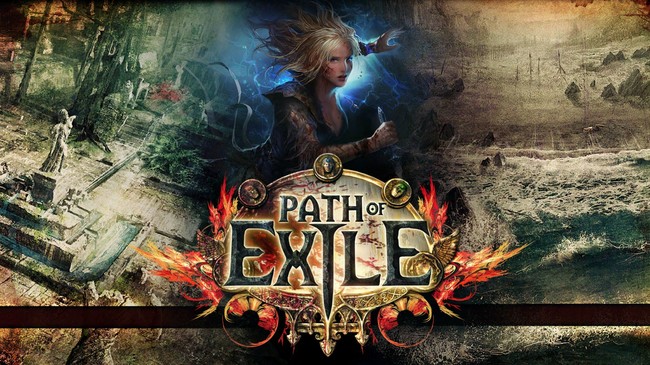 The loot system is one of the best things about PoE for many players, and you'll notice right away that there's so much to collect, even if you completely discount weapons and armor. Path of Exile allows you to receive items with colored sockets via loot drops, with the smaller items placed in those sockets not only improving the main item, but also allowing players to gain new abilities.
The game is distributed for free under the free-to-play license with the micropayment option for some items and amenities.
It should be noted that Path of Exile is still a free-to-play title four years later since 2013. It doesn't matter if you're playing the original PC version or the Xbox One version, or what version of the game you've currently got installed. Many free-to-play titles are sorely lacking despite the initial promise, and those that are promising often tend to come with a hidden catch, i.e. microtransactions which you'll need to purchase in order to get a leg up on the competition. These games are often referred to as "freemium" games, though if you take away the positive scripting, you might as well call a spade a spade and call these titles "play-to-win." That's not the case with Path of Exile.
There's no need to pay for packages, in-game items, or any other microtransaction if you want to do well. And while there are microtransactions, these do not, in almost all cases, have any bearing on actual in-game performance. They're mostly there for aesthetic purposes, so if you want to focus on actually dominating on the battlefield, you can ignore the cosmetic details and enjoy great success playing PoE without spending a single cent of your hard-earned money.
PoE has no currency that is used only for trading - every single item in the game has some intrinsic functionality and value. The Path of Exile Items can be traded, and can be used on different kinds of items or equipment. To make your character more powerful, you should to get more powerful Path of Exile Items. Thus, there are many items that are considered "currency items" in PoE like PoE orbs.